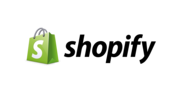 Cart Name: Shopify (View Site)
CartRover Price: No extra fees. All orders sources are included with all plans.
CartRover Integration: View Documentation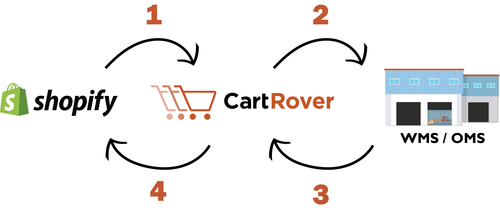 About CartRover

CartRover connects your shopping cart and marketplace accounts with almost any Order Management system or Warehouse in just minutes for a low monthly fee (see pricing). CartRover will automatically load new orders and send back tracking information and inventory levels.
About Shopify
Shopify is one of the most popular eCommerce shopping carts on the market. It is a terrific tool for online merchants to easily set up an online store and add products and shipping options.

Integration Functions Supported:
Sales Order Download from Shopify to CartRover
Sales Order Delivery from CartRover to WMS/OMS
Shipment Tracking and Inventory Level Upload from WMS/OMS to CartRover
Shipment Tracking and Inventory Level Upload from CartRover to Shopify
If you find that your Shopify store grows quickly, you will eventually end up bogged down with shipping and managing all of your orders every day. You will find that you need a more powerful shipping system, or even need to hire a third party fulfillment center so that you can concentrate on what all small business owners need to – marketing and selling your products. If this is the case, then you will need a way to integrate your Shopify store with another piece of software. You will also need to sync your inventory and order tracking information so that your store is constantly updated.
CartRover is designed to manage this process for you in a simple and inexpensive manner. CartRover was developed by programmers with years of experience in order management. It is pre-integrated with most popular shopping carts and marketplaces. It can be configured to automatically download orders, sync inventory, and upload shipment tracking information back to Shopify.
If you are interested in using CartRover for your Shopify integration, read up on how it works or you can take advantage of our free trial. Let CartRover simplify your Ecommerce order flow!