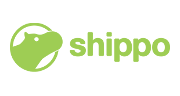 Easy Shipping for Merchants Powered by Shippo
Included FREE with all CartRover merchant accounts. Ship using dozens of domestic and international carriers only 5 cents per label. (View Shippo Site)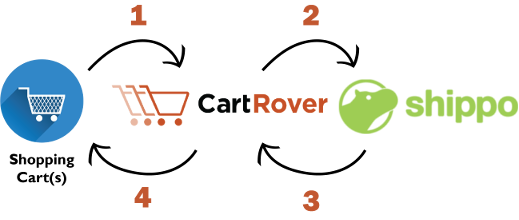 Simple, powerful dashboard. Start shipping within minutes.
Streamline multi-channel ecommerce
Automatically sync orders and tracking numbers
Manage all orders on one platform
Send customer email notifications
Built-in address validation

Access a global network of shipping carriers
Rate shop across carriers and services
Use Shippo's built-in accounts or bring your own
Generate international customs forms within one workflow
Shipment tracking inside the dashboard
Power at your fingertips
Batch label printing
Discounted insurance
Scan-based return labels
Generate labels in ZPL, PDF, PNG
About CartRover

CartRover connects all our dozens of supported shopping carts and marketplaces to your Shippo account in just minutes for a low monthly fee (see pricing). CartRover will automatically load new orders and send back tracking information and inventory levels.
CartRover is simple and straightforward.
About Shippo
Shippo is the leading API and dashboard for shipping that empowers platforms, marketplaces, warehouses and ecommerce stores with the building blocks they need to succeed. We process millions of shipments every month for over 25,000 businesses. With instant access to multiple shipping carriers for real-time rates, label creation, automated international paperwork, package tracking, and facilitating returns, companies around the world trust Shippo to power their shipping.
CartRover connects the following order sources to Shippo: