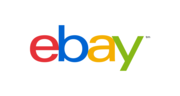 Cart Name: Ebay (View Site)
CartRover Price: No extra fees. All order sources are included with all plans.
CartRover Integration: View Documentation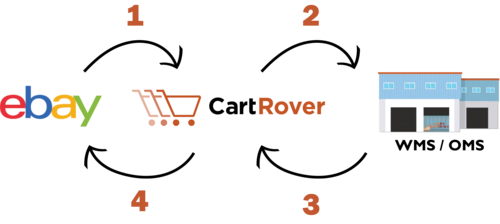 About CartRover

CartRover connects your shopping cart and marketplace accounts with almost any Order Management system or Warehouse in just minutes for a low monthly fee (see pricing). CartRover will automatically load new orders and send back tracking information and inventory levels.
About Ebay
Ebay is one of the most popular seller marketplaces. In order to accept orders, CartRover integrates directly with your Ebay account to load orders and send back tracking information.
CartRover is designed to manage this process for you in a simple and inexpensive manner. CartRover was developed by programmers with years of experience in order management. It is pre-integrated with most popular shopping carts and can be configured to automatically download orders from Ebay/PayPal and load them into your shipping system.
If you are interested in using CartRover for Ebay integration, read up on how it works or you can take advantage of our free trial. Let CartRover simplify your Ecommerce order flow!
International versions available:

eBay Canada (English)
eBay Canada (French)
eBay UK
eBay Australia
eBay Austria
eBay Belgium (Dutch)
eBay Belgium (French)
eBay France
eBay Germany
eBay Motors
eBay Italy
eBay Netherlands
eBay Spain
eBay Switzerland
eBay Hong Kong
eBay India
eBay Ireland
eBay Malaysia
eBay Philippines
eBay Poland
eBay Singapore