WMS Name: EasyPost Fulfillment(View Site)
CartRover WMS Integration: View Documentation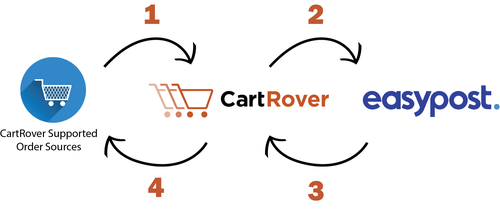 About CartRover

CartRover connects all our dozens of supported shopping carts and marketplaces to EasyPost Fulfillment in just minutes for a low monthly fee (see pricing). CartRover will automatically load new orders and send back tracking information and inventory levels.
CartRover is simple and straightforward.
About EasyPost
"EasyPost provides a simple, efficient, tech-forward solution for all fulfillment needs. From warehousing to receiving, pick-packing and shipping, we can do it all for one flat, per-package fee. There are no hidden costs and you pay nothing until you ship a package."

CartRover connects the following order sources to EasyPost Fulfillment: